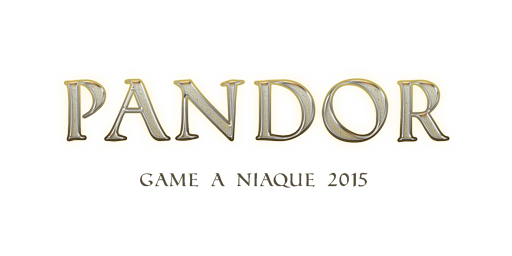 Pandor
A downloadable game for Windows
Pandor est un puzzle game développé dans le cadre de la 'Game à niaque 2015', dans lequel vous contrôlez une boîte et ainsi adoptez ses déplacements !

Jouez en solo sur 6 niveaux, et tentez de faire le plus petit score !
Contrôle basique, clavier, souris (sélection uniquement)
Bug connu :
Il se peut que la boite n'apparaisse pas en début de niveau, relancez juste le niveau avec "Retour arrière" et ça devrait résoudre le problème.
---
Pandor is a puzzle game developped for 'Game a Niaque 2015' contest, in which you control a box and move like it !
Play on 6 levels, and try to beat the lower score possible ! Basic controls, keyboard and mouse (menus only)
Known bug :
In some cases, the box will not spawn at the start of the level, just press "Backspace" key that should fix it.
Install instructions
Extraire le dossier du jeu et lancez l'application.
---
Unzip on desktop and play directly.